Experience the ease of doing business with us
Good service is forming a relationship with customers
We want to build a relationship with you.
We know that you are far too busy running a successful business to put up with any roadblocks with your supply partner.
We know your expectations are so much higher. This is where working with Ben Furney Flour Mills steps in.
Our record speaks for itself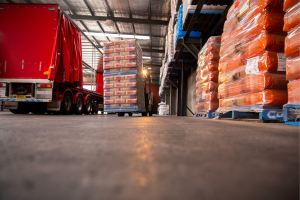 On Time, In Full Delivery
Our well oiled team excel at ensuring you're getting the right product in the right quantity at the correct place and time.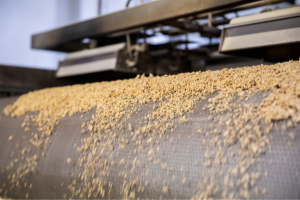 Consistent Product
Our quality control procedures deliver a consistent product, of the highest standard - day in, day out.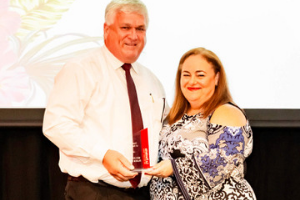 Responsive Team
We know you by name and we understand your business. When you talk to us, you get direct access to the decision makers, ensuring fast action.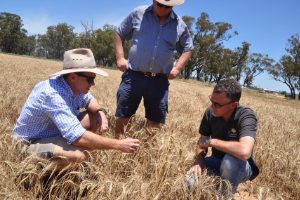 Lasting Client Relationships
Grower, Miller, Baker, Customer. We work closely, over a long time with all parties to deliver a quality outcome.
The Ben Furney difference How we deliver a quality outcome for you
We go further
If we can identify any opportunity to go above and beyond, we don't just explore it - we investigate, we test, we trial and error until we can deliver. We are always looking for that next step, that next level of service.
Whether you're a pizza manufacturer who needs a very specific flour in Adelaide, a sausage maker in Melbourne or a pie maker in Darwin - we always strive for the 'extraordinary.'
We take the time to get to know our customers and their specific needs. We know what it takes to run a successful small business and our aim is to help your business grow.
We pride ourselves in being a small personalized team, which gives our customers immediate access to all levels of the company when required. If you have an issue you need resolved, you just give us a call and the relevant people are ready to help - the people who deal with you, day in, day out - not someone you don't recognise, who is in a different state.
We don't know you by your customer reference number, we know you by name.
In 2000 we switched over to Ben Furney Flour Mills to supply our bakery flours. We use their Maxipro flour, Wholemeal flour, Plain flour, Semolina, Gluten, Soy flour, Rye Sourdough, Sesame and Poppy Seeds.

Their flour quality is spot on for what we need and we've been there ever since. We've been able to maintain our quality, softness and flavour, all the essential things when producing bread and bread products. We've been able to deal directly with Ben Furney Flour Mills and their trade staff. They're approachable and produce really good flour products. I highly recommend them.

Ben Furney Flour Mills are a family company that we can rely on, we use their Pizza flour, Premium flours and Wholemeal. If we're chasing a contract, they can help us. Ben Furney Flour Mills have helped us become a reliable supplier to our clients. They've always been there. Their product has always been consistently available, and always of a consistent quality. It's a natural fit for us to deal with a company like Ben Furney Flour Mills.

Great supplier, very supportive, always willing to help, nothing too hard and very popular products.  A pleasure to deal with !!

I don't believe in using multi-national companies. I've always looked for the smaller Australia flour millers. I found Ben Furney Flour Mills about 18 months ago and since then have used a number of their products including their bakers Premium flour, 100% Wholemeal flour, Furbeinfroh Premix and more.

The biggest hurdle we faced was transporting the flour from Dubbo to Leongatha. Within a week the team at Ben Furney Flour Mills had a solution and since then it's just worked out fine. With no dramas at all. Their service is exceptional. They go out of their way to make sure I've got enough flour for the week. I recommend Ben Furney Flour Mills 100%. No worries at all.

It seems it is a company that cares.

I have been using Ben Furney flour now for eight years and never have I had to question their first class products. They are very accommodating, when I'm running low on flour and have forgotten to order flour the staff have always gone out off there way to help. The salesman/saleslady are friendly and polite always, and they find the time to have a chat about business or their products or even the weather, perfect level of sales 5 stars.

Their product remains constantly above standard & their staff are always professional. We'd never go anywhere else.

Response to all queries have always been prompt, professional and like talking to a friend  and has not varied in years, it has always been a pleasure dealing with Furneys and we have recommended Furneys many times.
September 28, 2023
In the heart of Grange, Brisbane, there's a little slice of pizza heaven called Settebello's, owned and operated by the passionate restaurateur, Greg. Settebello's is renowned
[…]
June 29, 2023
Highly variable conditions have created an uneven plant and patchy crop emergence across the nation. We've broken down some key information from across the country for
[…]
November 7, 2022
Here at Ben Furney, we are all about making good, sustainable choices today that will benefit not only ourselves but future generations. At Australia's first  AltProteins
[…]