Experience the ease of doing business with us
Good service is forming a relationship with customers
We want to build a relationship with you.
We know that you are far too busy running a successful business to put up with any roadblocks with your supply partner.
We know your expectations are so much higher. This is where working with Ben Furney Flour Mills steps in.
Our record speaks for itself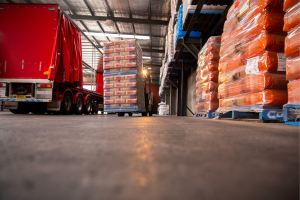 On Time, In Full Delivery
Our well oiled team excel at ensuring you're getting the right product in the right quantity at the correct place and time.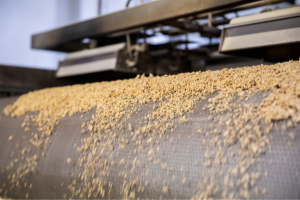 Consistent Product
Our quality control procedures deliver a consistent product, of the highest standard - day in, day out.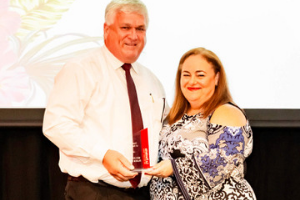 Responsive Team
We know you by name and we understand your business. When you talk to us, you get direct access to the decision makers, ensuring fast action.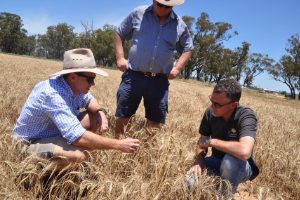 Lasting Client Relationships
Grower, Miller, Baker, Customer. We work closely, over a long time with all parties to deliver a quality outcome.
Amazing team to work with. All Ben Furney's team members are so helpful and friendly. Any questions or queries I have are answered straight away.

Great supplier, very supportive, always willing to help, nothing too hard and very popular products.  A pleasure to deal with !!

It seems it is a company that cares.

I have been using Ben Furney flour now for eight years and never have I had to question their first class products. They are very accommodating, when I'm running low on flour and have forgotten to order flour the staff have always gone out off there way to help. The salesman/saleslady are friendly and polite always, and they find the time to have a chat about business or their products or even the weather, perfect level of sales 5 stars.

Their product remains constantly above standard & their staff are always professional. We'd never go anywhere else.

Response to all queries have always been prompt, professional and like talking to a friend  and has not varied in years, it has always been a pleasure dealing with Furneys and we have recommended Furneys many times.
August 20, 2019
The humble bread crumb often flies under the radar. But did you know manufactured crumb is actually a multi faceted product that is widely used in […]
July 18, 2019
"If you could get all the people in an organisation rowing in the same direction, you could dominate any industry, in any market, against any competition, […]
June 28, 2019
It's that time of the year again, the days are getting shorter and the cold fronts are rolling in like customers on a busy Friday night. […]