Any company is only as good as its partners.
We work closely with our suppliers to ensure that our customers receive the quality and service that they expect. Ben Furney Flour Mills is in the fortunate position of having excellent long-standing relationships with our partners and this is a major element of our continued success in the market.
As expected, raw materials are the major part of our business. We are situated in the heart of the NSW wheat belt and we source over 90% of our grain requirements from within 200km of the mill. Our wheat comes direct from farming families based in the central west of NSW (Nyngan, Gilgandra, Coonamble, Narromine, Trangie & Condobolin) many of whom we have been dealing with for over 20 years and spanning multiple generations.
In addition, Ben Furney Flour Mills own and operate two large cropping properties within the Dubbo region, growing a wide range of grains and commodities that are used at the mill or sold on the open market.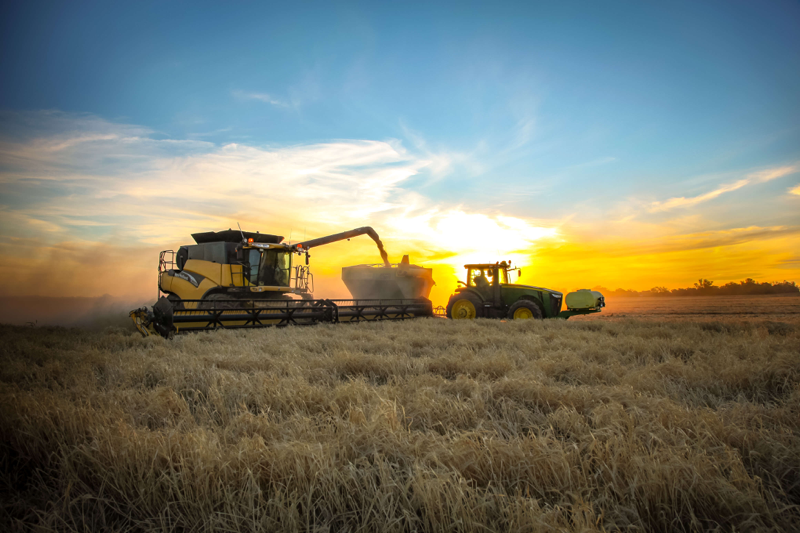 Why is Provenance important?
Well, that's really up to you to decide!
At Ben Furney Flour Mills, provenance is important because it means total transparency between ourselves and the customer. You can ask us, and we will be able to tell you straight away which local farmers in the Macquarie Valley have provided our grains.
The process to create our range of flours is intricate and detailed, but we know that the local support from the farms around us and their good stewardship of the land and environment is something that contributes to our consistent quality and your great tasting product.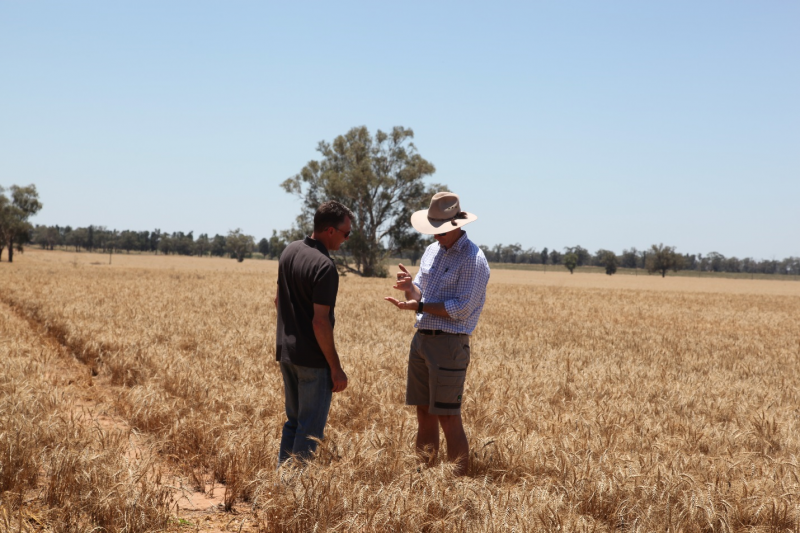 Our Wheat Varieties
To ensure our flour performs to our customer's requirements, we select and purchase multiple grades of wheat:
Australian Prime Hard (APH1 & APH2)
High protein milling grade wheat (minimum protein 13% – 14%).

Grain is bright and vitreous.

Flour extraction is excellent, with low flour ash and low colour grades indicative of clean, bright flour that is a leader in this respect in the marketplace.

Dough stability is excellent being in excess of 15 minutes.

Spitfire is our dominant variety followed by Sunvale & Gregory.
Australian Hard (AH)
A quality, medium protein (minimum 11.5%), hard grained milling grade wheat.

Flour is clean and bright with low ash.

Straight dough baking quality is good.

Spitfire, Gregory & Suntop are the predominant varieties in descending order.
Australian Premium White ( APW)
A premium, moderate protein (minimum 10.5%) hard grained milling grade wheat.

Flour is very clean and has low flour ash and colour grade.

Suntop & Gregory are the predominant varieties.
In addition, Ben Furney Flour Mills support contract growing of numerous varieties of grains within our network of long term supply partners and focus on the grains that have been identified as beneficial for bread making and food manufacturing applications.
Working with our Suppliers
Ben Furney Flour Mills is seen as a company of choice to deal with. We know what it's like to manage a business and the importance of managing cash flow, so Ben Furney Flour Mills have a strict ethos of ensuring our suppliers are paid in full, on time, every time.
We approach each supplier as a partner in a long term business arrangement. This simple philosophy ensures that we continue to work together for mutually beneficial growth. This approach has created very loyal and long-standing relationships that are delivering the results to each party.
While Ben Furney Flour Mills has a strong history with its current Suppliers, it continues to look for and develop new partnerships for tomorrow and beyond.