From the grain we buy to the finished products we sell, our policy and the primary objective of Ben Furney flour mills is to market safe food products of consistent quality that meet or exceed our customer and consumer expectations.
To ensure this commitment we have been HACCP certified since 2004. From 2014 the criteria has been upgraded to the new world standard HACCP and GMP criteria to align with global industry changes and best practice. The new criteria focuses not only on the food safety aspects covered by HACCP (Hazard Analysis of Critical Control Points) but also the supporting prerequisite programs of GMP (Good Manufacturing Practices).
A number of items are produced either directly as a bi-product of flour milling, or by way of basic secondary processing of these bi-products, and packaged for sale as stock feed. As members of the Stock Feed Manufacturers' Council of Australia (SFMCA) a FeedSafe® quality assurance accreditation program is maintained to provide stockfeed customers with greater confidence in the quality and safety of these stockfeed products.
All these quality systems have been developed in accordance with Australian and International standards and are independently certified by third-party accreditation organisations. Our commitment to meeting food safety standards is backed by controls at every stage of purchasing, production and distribution as the cornerstone of our continuous improvement philosophy.
The company's quality principles are closely pursued by each employee at Ben Furney flour mills as we strive to continually offer the finest products, services and achieve the highest levels of customer satisfaction possible.
Our Accreditation Credentials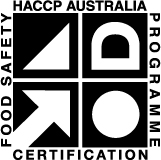 HACCP Food Safety Management certified for all products and services
Click here to download and view Grains & Flour Products, Processed Crumb & Textured Soy Protein Products Certification (PDF)
---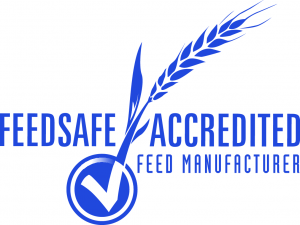 FeedSafe accredited by the Stockfeed Manufacturers Association for all stock-feeds produced as by-products of the flour milling process