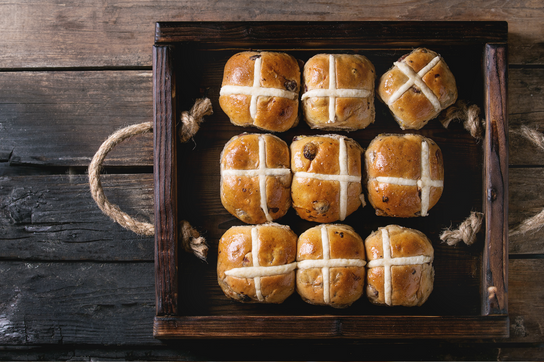 Commercial Qty Hot Cross Buns
March 17, 2023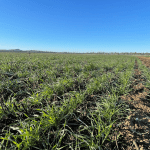 2023 Wheat Crop Update
June 29, 2023
Ingredients
Method
Step 1 Defrost Culture 
Step 2 Feed Culture:    
500gm Flour
630ml Water
Leave rest for 4-5 hrs
Step 3 Weigh out 200gm culture and add flour, water and salt (recipe above)
Step 4 Bring all together with dough hook  ( 5 ½ mins )till firm a dough
Step 5 Place dough in floured bowl and sprinkle with flour, cover with tea towel and leave to rest for 2 hrs
Step 6 Stretch and fold dough, leave a further  2 hrs
Step 7 Stretch and fold, leave for a further 2 hrs
Step 8 Stretch and fold and place in fridge for 8hrs
Step 9 Take out of fridge for 2 hrs ( room temperature ) 
Step 10 Pre heat oven to 200 degrees. 
Step 11 Sprinkle bench with flour. Turn out proofed dough and mould to shape. Place shaped dough onto a tray to bake or place in a Baking Dish, leave in warm position 1 hr approx.
Step 12 Score and Bake 1 hr approx 200 degrees.
Step 13 Cool the sourdough bread at room temperature at least 1 to 2hrs before cutting