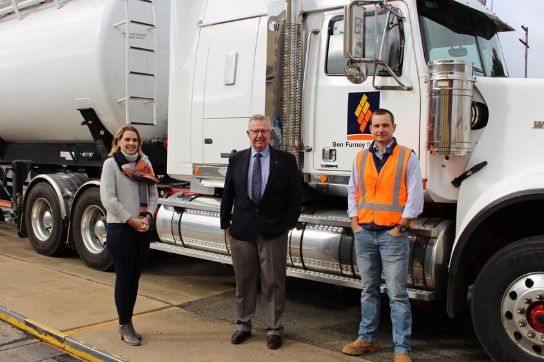 Ben Furney Flour Mills to expand production after receiving $1 million federal grant
May 1, 2020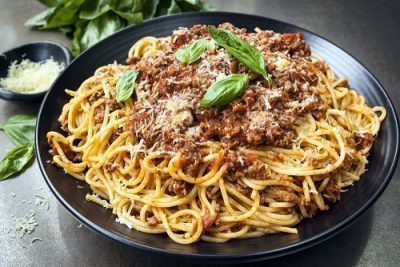 Spaghetti Bolognese with TVP
May 26, 2020
What our customers have to say about Purastock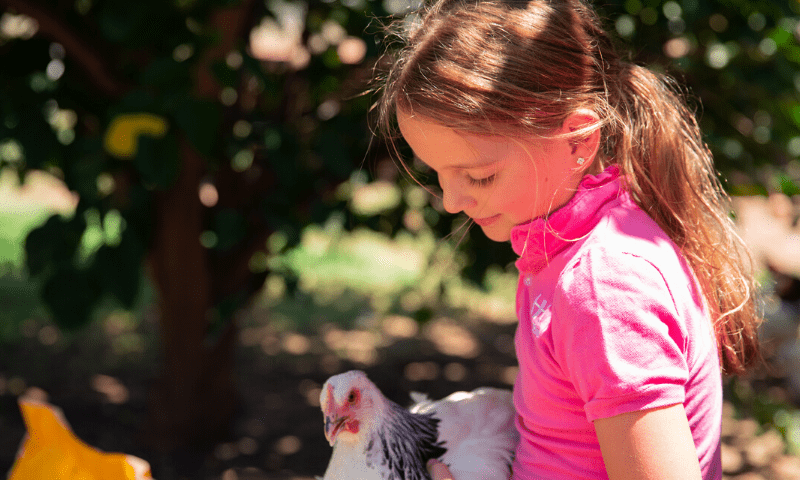 When it comes to family, we know you always want the best for them.
You don't skimp when it comes to their care – or their nutrition!
Well, for our loyal customers, their animals are part of their family. 
And they have tried and tested many ways to feed them. Some of the brands were expensive, others were processed and superficial.
But the common denominator for all these people was – they tried Purastock and they never looked back.
Whether it's horses, chooks or cattle – here's why our customers believe Purastock is a superior stockfeed.
Natural ingredients to keep your animals in great condition
Our production process starts with human grade bran, mill run, wheat germ and pollard from our flour mill. These are then carefully blended with locally sourced cereal grains, vegetable proteins, molasses and essential minerals.
Vanessa Mead has three horses on their property near Brisbane, which her daughters compete on.
'As soon as we switched to Purastock's Lympia Pellets, we noticed a difference in our horses,' she said.
'It keeps them cool in Summer, so they are less agitated. They have always had beautiful temperaments, but they are now quieter, more settled. Their coats also have a gorgeous shine! Our big boy is a dressage horse so we work hard to keep him looking pristine. Purastock has helped build his topline, kept his weight consistent and the shine on his coat is amazing.' 
Mrs Metcalfe used to run 50 odd breeders on their property outside Dubbo, unfortunately they are now down to 15.
'The drought has had a huge impact not just on numbers, but on the condition of the animals,' she said.
'However, I often have people comment on the excellent condition of our cattle, particularly seeing as we are at the end of a drought. We believe it's because the Purastock Sheep & Cattle Nuts that help keep their weight on and their coats healthy. They also go back into calf fairly easily.'
A palatable stockfeed to keep breakfast simple
We understand each customer has unique needs and requirements in their feeds.
But something every animal owner wants is a feed that their animals eat without complaint. If they don't enjoy it, feeding time can be stressful – and you will experience waste.
Mrs Metcalfe says her animals love their Sheep & Cattle Nuts.
'Purastock use top quality ingredients, so we rest easy knowing they are getting a well balanced meal. The quality is consistent and the pellets are palatable – they really do light up every morning for breakfast! It's a great way to start the day, for all of us. 
While Cassie O'Neill had some frustrating feed times before she started using our Free Range Layer Pellets.
'When I first started with the chooks 12 years ago, I tried to feed them layer pellets from a brand I don't recall – but they just wouldn't eat them,' she said.
'So for years I spent money on a really expensive scratch mix! But they were picky little things and would only eat certain parts of it, while the wild birds would come in and clean up the rest! It was costing me a fortune.' 
'Then a neighbour looked after the chooks when I had to go away – and bought them the Purastock pellets. Would you believe – they loved them! They all rush to get their fill, everyone is happily fed.'
Value for Money
At the end of the day, there are many feeds on the market – each one claiming to have it's own unique benefits.
When it comes down to it, there are two key things that are important when it comes to deciding on a stockfeed – what works best for your animas, and what works for your wallet.
'We love that the Sheep and Cattle Nuts are great value for money – as opposed to other brands,' says Mrs Metcalfe.  
'For the fantastic quality they are, we think they are very reasonably priced.' 
Meantime, when Cassie O'Neill switched from using scratch mix for her base feed, she saved a lot of money.
'I have got so many people onto these pellets, I am happy to spread the word about how fantastic they are – and the great value for money. For the quality you get, it really is a win win.
'Now I used the scratch mix as a treat – and they now eat it all up!'
Give your customers the best
Our commitment to safety and quality is demonstrated by our commitment to maintaining accreditation under international standards in food safety management. 
This includes FeedSafe®, which is a program aimed at providing greater security of supply to the Australian stockfeed industry through a focus on quality assurance and risk mitigation in the manufacture and use of animal feeds.
If you are interested in becoming a stockist, get in touch.Your customers will love our range!