In the Community
February 6, 2019
Where does our grain come from?
March 16, 2019
A day in the life of the mill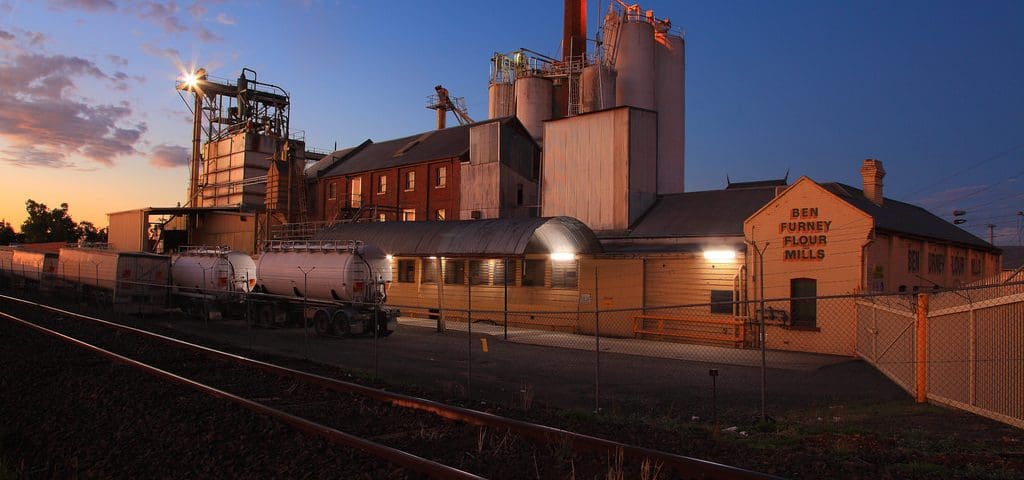 The original mill cuts a grand figure in the regional city of Dubbo New South Wales. We are close to the CBD, and the buildings that have always been known as "The Old Flour Mill".
In the late 70's the Furney Family bought the premises and started bringing flour milling back to life in Dubbo, expanding on their already successful stock feed manufacturing business.
As a company we run with a levelled production schedule based on sales data which sees us maintaining the same production sequence every week, including space scheduled for urgent client needs, modifications to your orders and just making sure that we can get your product to you when you need it, even if your plans change.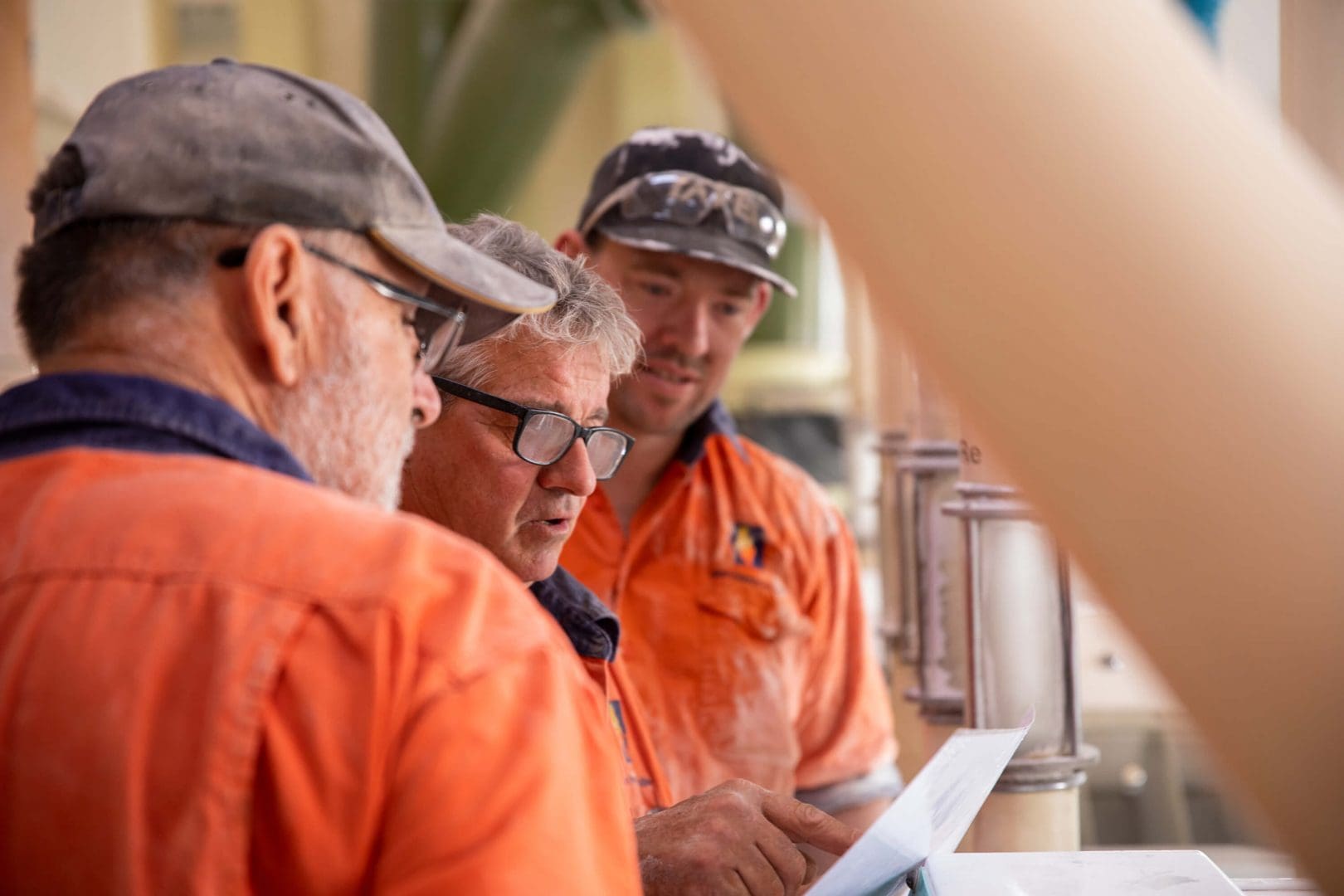 Firstly, each day, everyone knows exactly which product we are starting with. 
It seems like a simple thing – but never underestimate the importance of getting every day off to a good start! Mick, the forklift driver, knows which packaging materials to deliver to the packing room. Gary, the Mill Manager, knows which flour blend to deliver to the hoppers. Suki, the Packaging Machine Operator, knows what to set-up, and can get organised for an on-time start. In fact, much of his set-up can be done on the day prior, at the conclusion of production. And nobody, ever, has to run around finding what we have to make. It's the same product every week.
But let's go back to the beginning
When the wheat arrives at the mill it is tested for a number of quality parameters before it is accepted into our system. When proven to be acceptable, it is then put into our storage system where it is segregated according to the quality results.
When the wheat is required for milling, it is then blended appropriately to meet the required parameters of product required. The wheat is then conditioned or moistened with water in preparation for the milling process.
Milling begins with the removal of the outside husk of wheat and breaking it down into flour, semolina and mill run. The centre of the grain produces the high-quality flours and semolinas, with the outside of the grain normally being used for our stock feed products.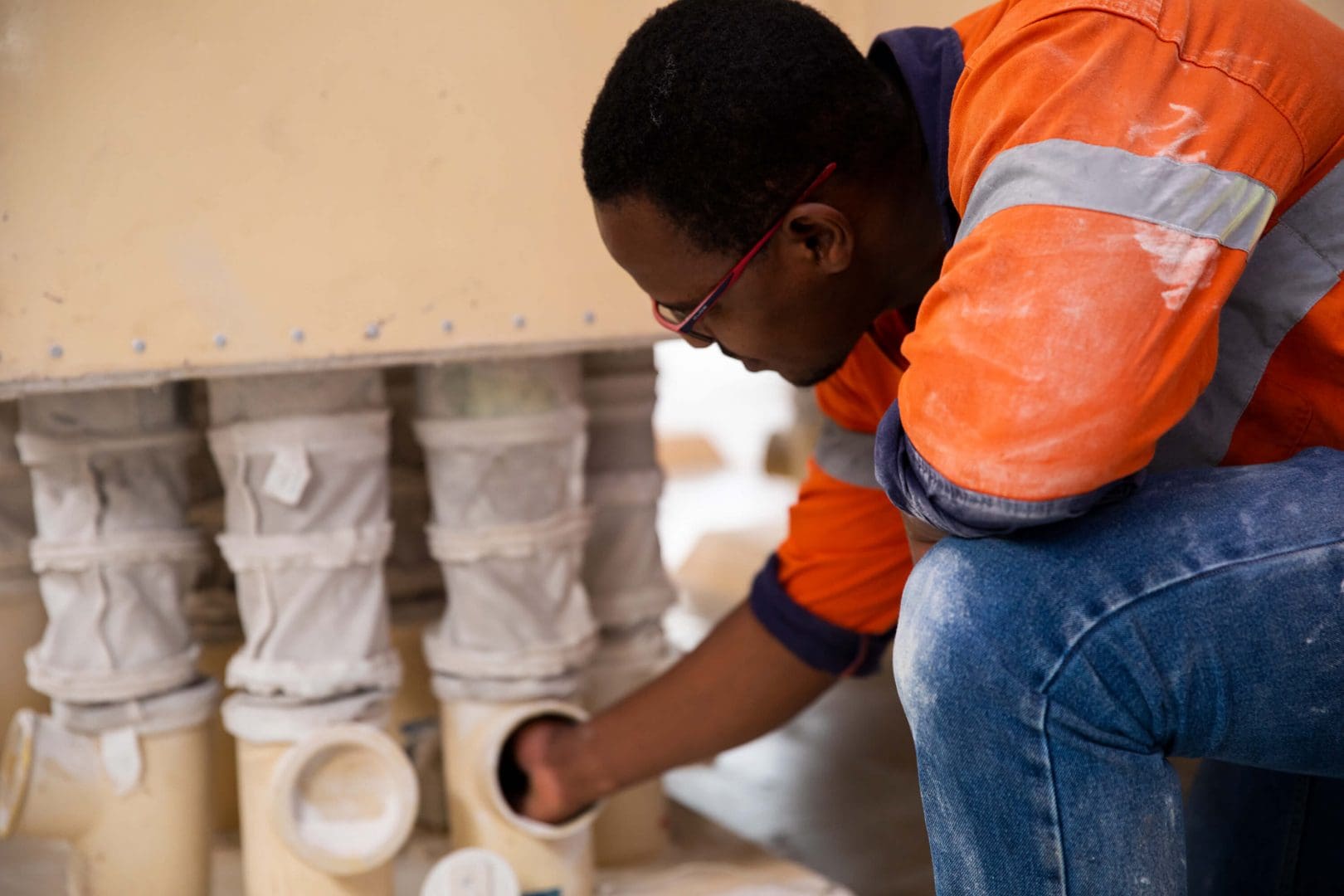 No material from the wheat milling process is wasted, with the by-products of flour milling used to create our range of all natural stock feeds under the Purastock Labels.
Quality control is very strict, with our flour regularly checked during the milling process for quality, protein levels and output. Nothing is added to our base flours during this process.  The entire production flow runs to strategically high standards at every point, all of which are carefully recorded.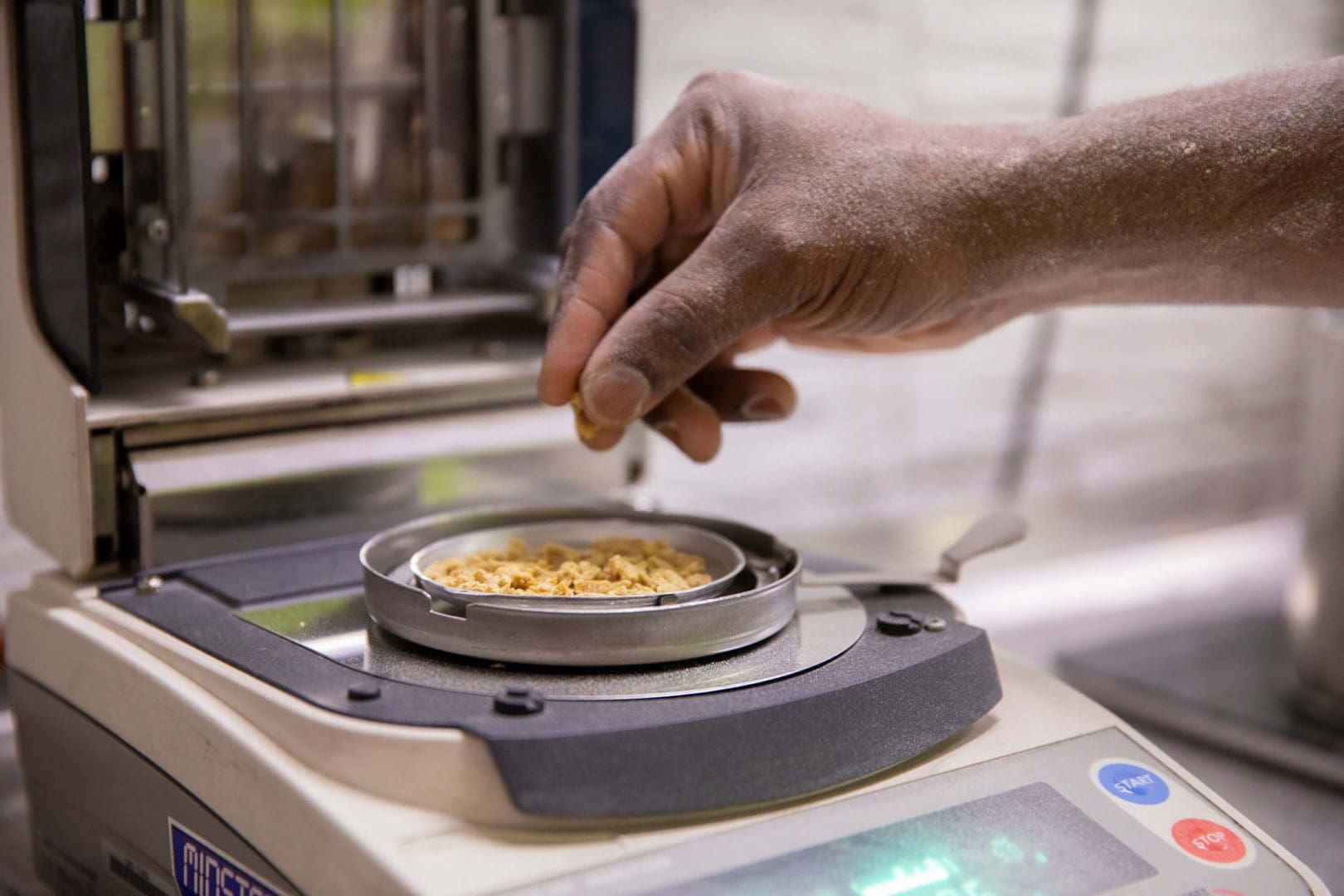 Our milling team works on revolving shifts 24/7 and packing operates during the day with additional shifts bought on as required. This is coupled with regular planned maintenance to ensure operational machine hours are kept to optimum levels. It is our Mill Manager, Gary's responsibility to then ensure that his team understands what is required of them each day and that they stick to the mantra of "if you can't fix it, stop it'.
We changed our shift operations to 2 x 12 hours specifically to allow for more responsive production regimes as well as to reduce any maintenance downtime of the mill. The team love working in this way – enjoying the downtime that comes from working 3 days on 3 days off, 4 days on 4 days off, as well as having 7 straight days off each month. This innovative and responsive approach is reflected across the whole mill.
The process of moving the refined flour around the mill is quite ingenious with air pumping flour from the mill into the bagging area of our warehouse, ready for bagging, stacking and wrapping. All flour except for meals are bagged in this way. Our meal products are bagged separately to prevent contamination of the pure white flour.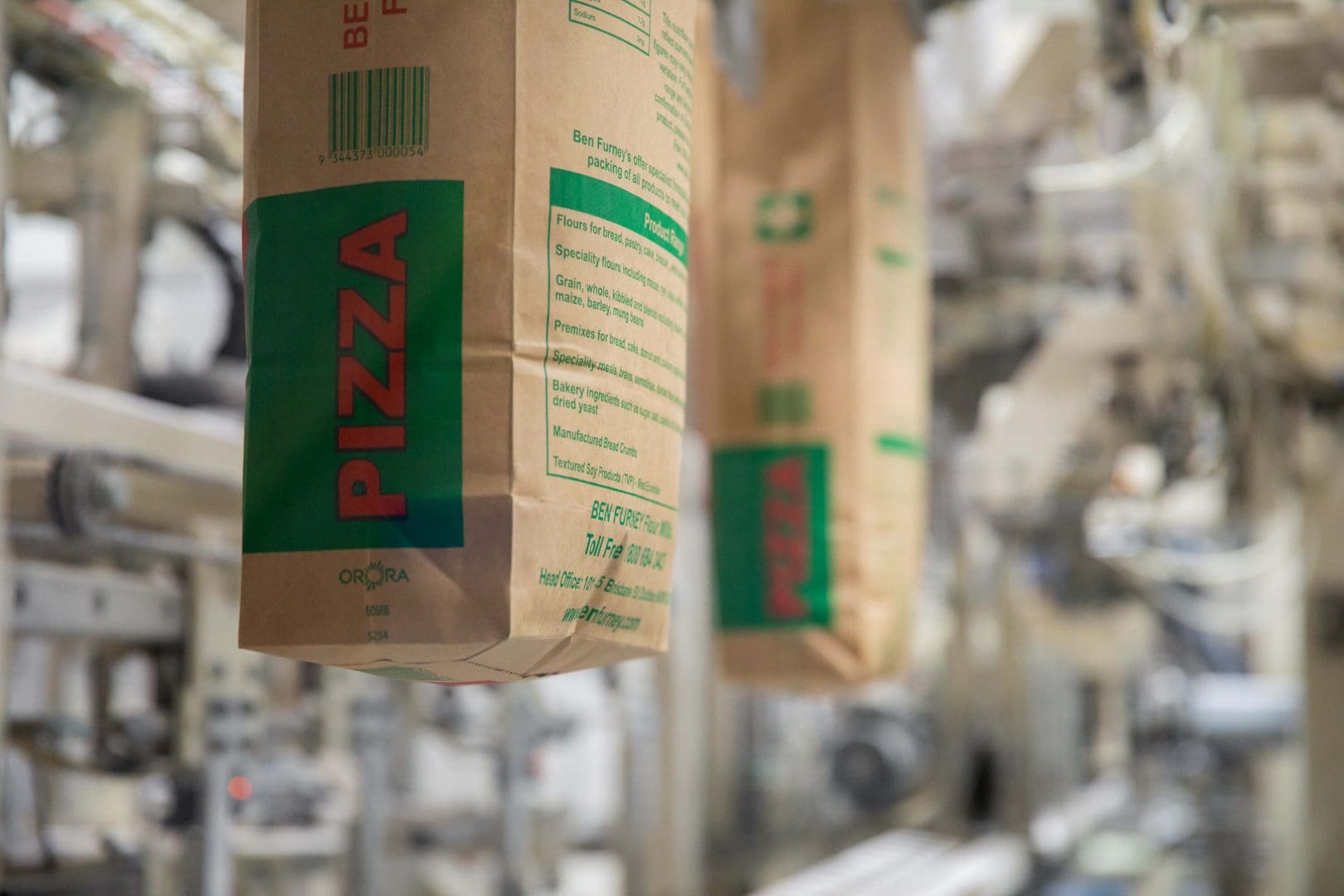 When it comes time to bag the product, we are checking the quality each hour. This is how we deliver a 100% in-spec product to our clients. We always take the time to check on the product at every stage of production. From the Mill Manager right down to the dispatch of the product, everyone is focused on how their role contributes to the overall quality and delivery of the end product.
Our warehouse then allows us to store the many products we produce in a climate controlled area. Our warehouse staff know our routines and how they dovetail into your orders. We all work together to ensure that our 99.8% on-time and in-full delivery record is maintained. They are always preparing for a continuous stream of trucks that arrive daily to load up and then distribute your flour far and wide. From pallets to full trailer lots, through to bulk, we shift tonnes of flour every single day in a seamless process.
There is a real buzz that runs through our mill. To an outsider it might look that we just do the same every day; but for us, it is that consistent approach that we take immense pride in, that our team will deliver the same high standard of product day in and day out to many customers right across Australia and overseas.
This is the heart of what we do, ensuring that each day we work to the same high standard to produce the same high-quality flour for every single delivery.