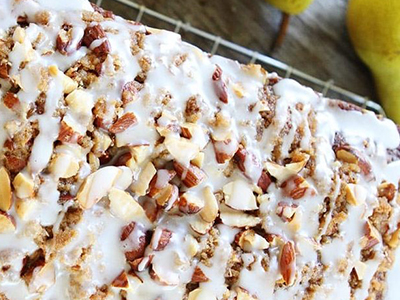 Pear and Almond Streusel Bread
April 29, 2020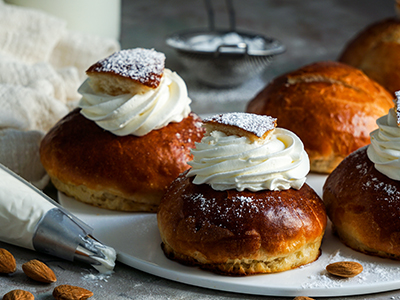 SJFF Sweet Bun Bread Mix
April 30, 2020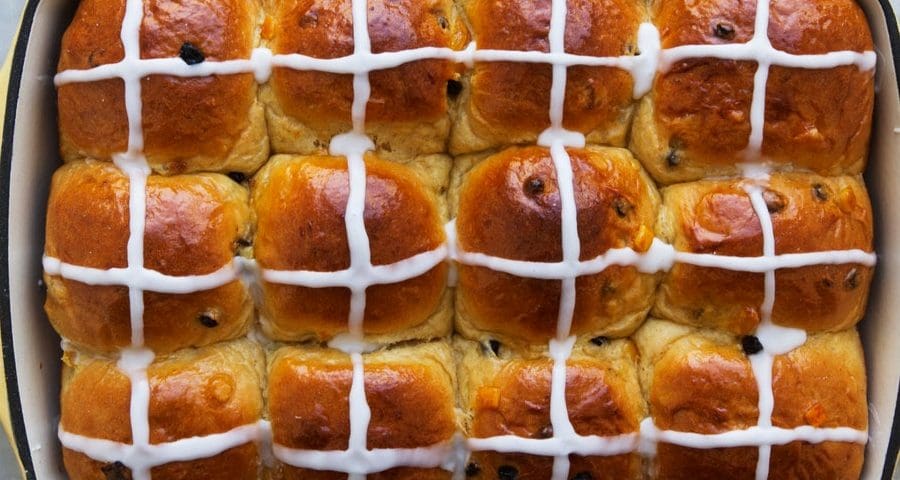 Ingredients
300g water
3 teaspoons of dry yeast (approx 21g)
2 teaspoons of mixed spices
200g of raisins (or more if desired)
Method
Combine Sweet Bun Mix, yeast & mixed spice in a large bowl.
Gradually add water, use a flat-bladed knife to mix until dough almost comes together. Add raisins & finish mixing with hands until it forms a soft dough.
Turn dough out onto a floured surface & knead for a further 10 minutes, or until dough is smooth.
Place into a lightly oiled bowl. Cover with plastic wrap & set aside in a warm place for 1 to 1 1/2 hours, or until dough doubles in size.
Knead for 30 seconds on a lightly floured surface until smooth. Divide into 8-12 even balls. Place balls onto lined tray, approx 1cm apart then cover with plastic wrap & set aside in a warm place for a further 30 minutes, or until buns double in size. Preheat oven to 190°C.
Once buns have finished proofing pipe on crossing mix before placing into oven (see recipe below for crossing mix).
Bake for 20 to 25 minutes, or until buns are cooked through.
Serve with butter or spread of your choice.
TIPS: Substituting a teaspoon of water with a table spoon of canola/vegetable oil will give a more tender crumb or browner & crisper crust.
Crossing Mix
Ingredients
50g Ben Furney Crossing Mix
50ml cold water
Method
Place crossing mix in bowl then slowly add cold water until you reach the desired consistency.
Whisk until smooth paste.
Pipe onto buns after proofing before placing into oven.