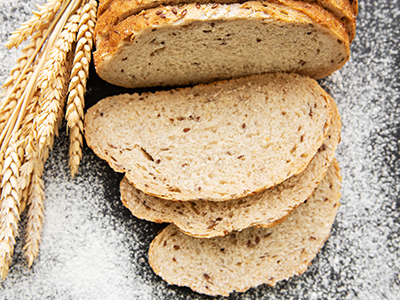 SJFF Soy & Linseed Bread Mix
November 27, 2018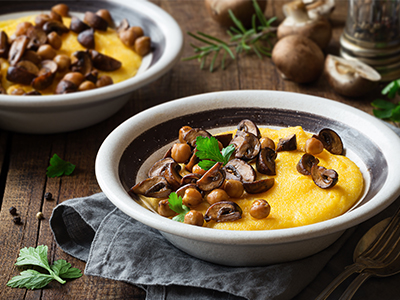 Creamy Polenta
November 27, 2018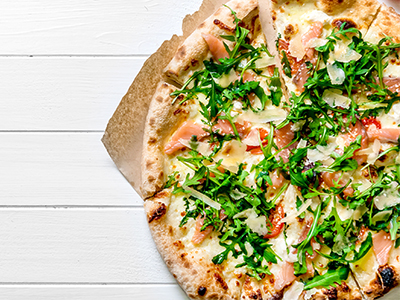 The Ben Furney's Pizza Dough recipe makes fantastic, everyday pizza dough, which can also be used to make bread.
MAKES:  2-3 Pizza bases
Ingredients
Method
Sieve the flour and salt on to a clean work surface. Make a well in the middle.
Combine yeast, sugar, olive oil and water. Leave for a few minutes, then pour into well.
Using a fork, bring the flour in gradually for the sides, swirling it into the liquid. Continue mixing, while drawing larger amounts of flour in. When mixture starts coming together, knead until the dough becomes springy and smooth.
Place dough in a large flour-dusted bowl and flour the top of it. Cover the bowl with a damp cloth, placing it in a warm room for an hour or until dough has doubled in size.
Remove dough from bowl, lightly kneading on a flour-dusted surface.
Divide dough into 2-3 balls, or as many balls as you want pizzas.
Roll the balls of dough into rough circles, approximately 0.5cm thick, placing them on olive oil rubbed and flour-dusted foil trays.
Cook as needed, or store dough covered in cling wrap in fridge until time of use.