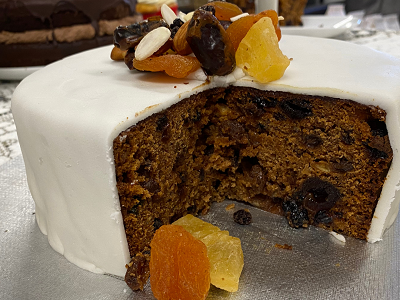 Ginger Ale Fruit Cake
November 25, 2020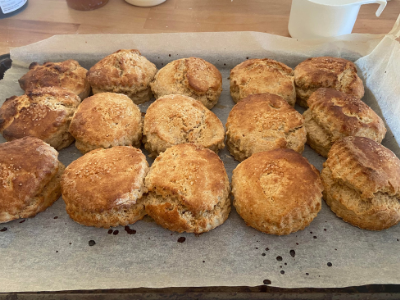 Spelt Scones
July 23, 2021
Private Label & Clean Skin Food Manufacturing Options from Ben Furney Flour Mills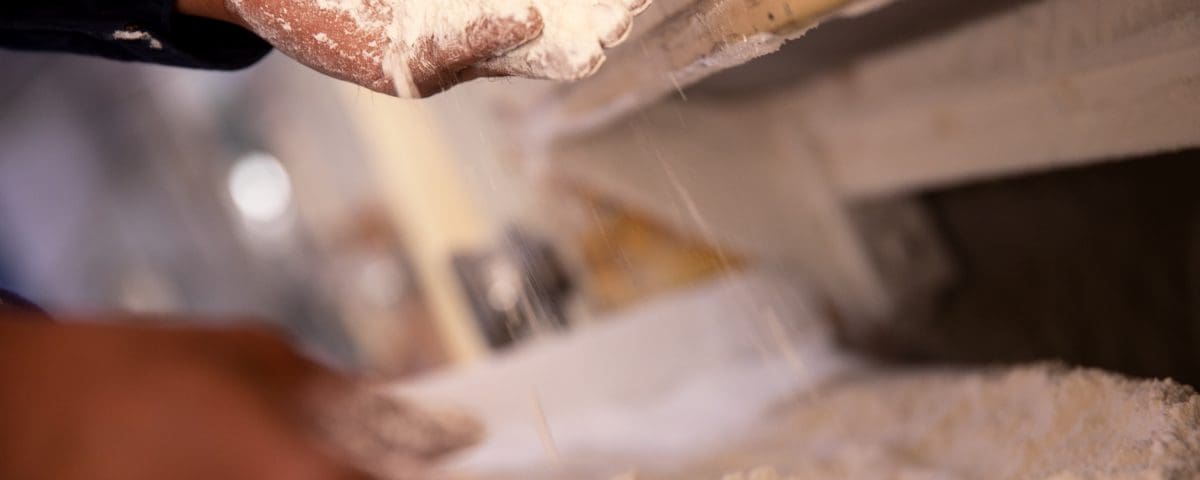 As one of Australia's leading flour milling operations, Ben Furney Flour Mills has for many years supported our clients as they have grown and expanded their ranges in the dry powdered food manufacturing area.  In particular, our size has meant that we can pivot quickly to suit the needs of our clients in the areas of blending, with strong growth in private label and clean skin food manufacturing allowing them to scale their operations as well as introduce efficiencies by utilising our services in this way. 
How our Private Label Food Manufacturing Processes work
We can provide services in the following areas for your current or expanded product range
Blending
Packaging
Customising and Recipe Development
We provide two operating models
Toll manufacturing –  consists of a few major steps. We receive your raw materials and packaging, securely store them, use them to process your finished product, store the finished products and ship them out to you. We focus primarily on processing while you provide all of the ingredients and materials.
Turnkey processing –  is just another name for using us to source ingredients for you in addition to processing them. Some customers direct us to their preferred supplier or work off of their supply contracts, while others want us to use our network of suppliers to search for additional options
We are able to do what works best for you based on your needs. Tell us what your project requires and we can make it happen.
Why choose to outsource some of your food manufacturing processes to us?
There are several advantages that can be realised by choosing to outsource your manufacturing processes.
Reduced Costs
Working with us saves your company money on plant expansion, equipment, maintenance, parts, labor, and so much more. Our toll processing services can help build your bottom line.
Production Flexibility
Our team is highly skilled and whilst we run to a planned schedule, we have built in opportunity and capacity to modify our production runs to suit changing client needs. 
The advantage for you is that we can quickly change our schedules to suit your needs or ramp up our production for your private label needs without you needing to employ more staff or struggle to meet the growing demand for your new products.
Increased Capacity
Opportunities arise at any time and sometimes not having the specialised equipment or additional people available can prove problematic. We can support you during these times as our team has the skills and the capacity in house to produce these products for you and have them packaged in your label ready for despatch to you.
Quality Control
Our team has years of the right experience and this coupled with our own quality testing regimes, means that you can be assured of a consistent product, produced to your quality standards every time. The size of our company allows us to be consistent in our production specifications – not only our main products but also those we develop as specialty products for clients. 
Based on your guidance, we create a processing profile for every project. We document our follow-through with every processing run, change-over, and routine maintenance task. You will be kept informed about your runs as well as given ongoing updates on key details such as product loss, finished product quantities, delivery schedules, packaging inventories  and anything else you hope to see.
How we work with clients to develop their product lines
By being your outsourced food manufacturing partner, we can remove many of the stresses that arise when you seek to expand or enhance your current range. 
Recipe Development
Our team can help you with R&D modifications to existing products with new recipes to suit changing market needs or demands. We also provide end to end production solutions  working  with your team to determine your processing parameters, create samples and scale your product into production. This is all done while protecting your intellectual property with the utmost care.
If you come to us with an idea for a new product you want made, we will work to find a way to create it. We love a good challenge!
Our recent work with clients in this area includes helping them develop a line of in house  pizza and wrap blends, pre dusting mixes for protein coatings and another diversifying their donut mix range to incorporate vegan offerings as well as helping businesses with new product lines in the textured vegetable protein product space.
Packaging Options
Our years of experience and contacts in the packaging arena for our own products, mean that we can help you with sourcing packaging options for your products. We believe in sharing ideas about production and manufacturing methods to help keep the industry moving forward. We don't keep the secrets of our success locked in a box.
Our packaging line allows for the following materials to be used. 
Multi-wall lined and unlined paper bags
Heat sealed or sewn top
Food grade HdPE Bulk bags
Packing sizes range from 10kg up to 1200kg
Certification
We have been HACCP certified since 2004. 
Quality is at  the heart of what we do with in house Food Technicians, Quality Assurance Officers and HACCP Trained & Certified Staff. We can also provide Halal and Kosher Certifications for your products as required.
In addition a Certificate of Conformance can be supplied for orders or on request. A Certificate of Analysis can be provided dependant on the type of analysis required but needs to be requested and organized with our team prior to production
Taking the next step
Business relationships matter, too. 
Importantly, our skilled team of food blending professionals is committed to meeting your specifications. From start to finish, our team works closely with yours to ensure you get what you need every time.
If you have a product idea in mind, or if your team is experiencing stress from expansion, then we would love to chat to you. 
Get in contact with our sales team now and take the next step. We'd love to be involved.